The old city of Dubrovnik – a UNESCO World Heritage Site – appears almost hand-painted, resembling the dreamiest of fairy tales and filled with bucket list must-sees. Of all the town's jaw-dropping sites, the ancient city walls surrounded by terracotta rooftops and intensely-hued turquoise water rank as the #1 attraction (and deserve their very own blog post!). Though the fantasy series Game of Thrones propelled the medieval town and its dramatic walls to new touristic heights, Dubrovnik has long reigned as the precious pearl of the Adriatic Sea.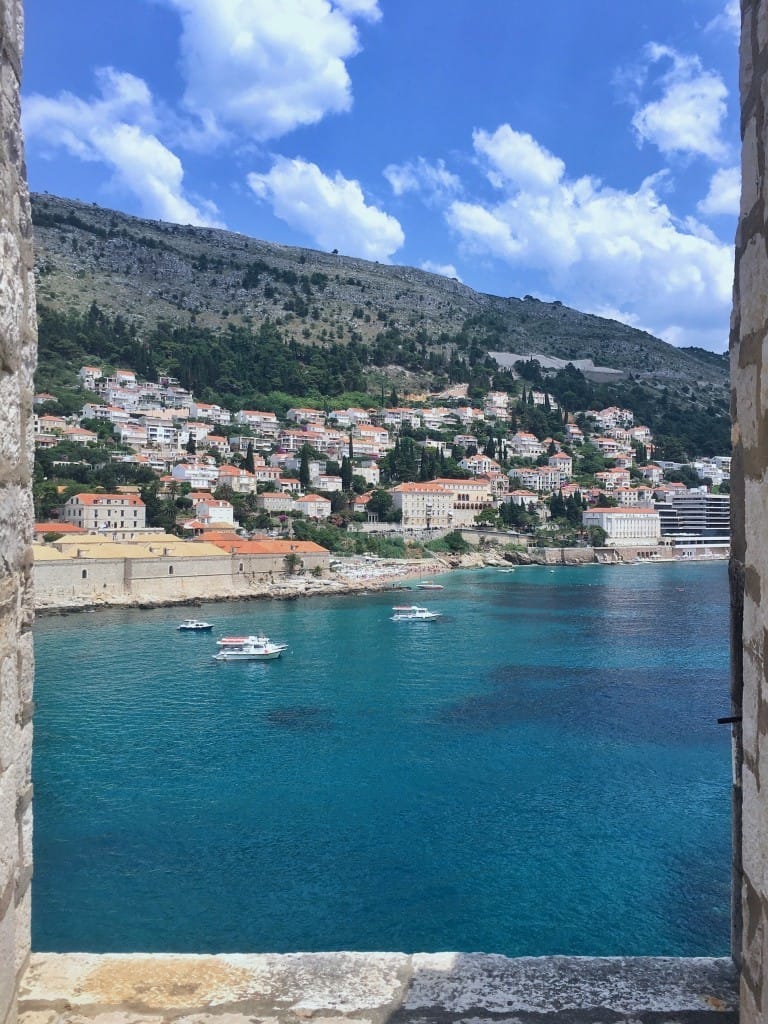 The easiest and most efficient way to explore the most photographed parts of Dubrovnik? Enter: the self-guided City Walls tour. Yes, it's touristy AF but the visual perks are too substantial to pass up. Begin your adventure by purchasing tickets for the City Walls tour at the Pile Gate (the entrance to the old town), which are currently priced at 150 HRK each ($21.50 USD). Seems spendy, right? But believe me, you'll be so thankful when you later recall the magical experience via the gorgeous photos you'll snap along the way.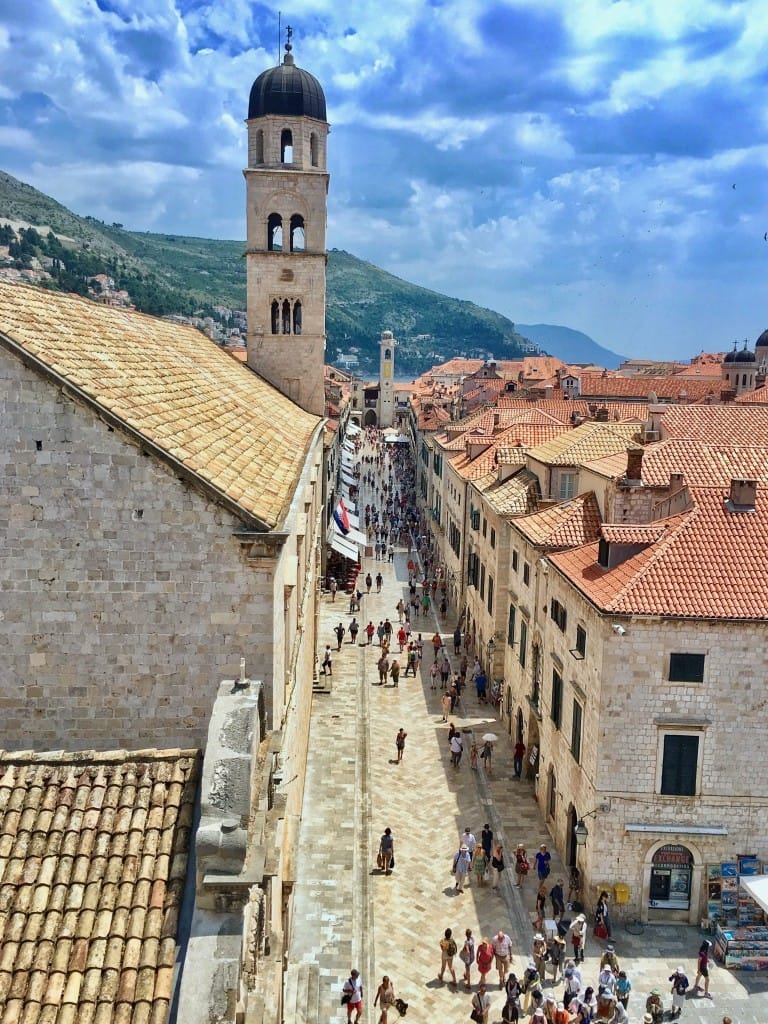 It can get extremely crowded, so depending on what time of day you embark on the walk – and your personal fitness level as there's many steps – it'll take anywhere between 1-2 hours. Obviously, try to get an early start and take a few bottles of water with you. We brazenly set out at high noon and killed our collective two bottles of water just 20 minutes in. Motivated to get out of the scorching sun, we finished the walk in just an hour. Though I was able to snap dozens of beautiful photos, I'm not in any of them due to my sweat-drenched state! Tote some oil blotting papers if you intend on capturing the most flattering version of your self.
After you've completed the walk, collect your reward in the form of chilled rosé or refreshing radler at the famed cliffside haunt, Buza Bar. It's a tiny bar but it delivers tremendously in the views department. I'll leave you with a few more photos, which make up just a fraction of what I shot on my Sony a6000 and iPhone 6s. Truly, there's no place like Dubrovnik!