Have you spied the handmade posters promoting "fish picnic" excursions in coastal Croatian towns with a marina? Though the name always makes me laugh, this half-day excursion is seriously fun! We simply walked onto the boat the morning of our fish picnic this past June, but reservations are usually recommended during high-season. And by reservation, that simply means giving the captain a head's up the day prior – most of these excursions cannot be booked online. How to identify the captain? You'll probably find the weathered fisherman in the marina most evenings as he prepares the boat for her next tour.
Our tour left Mimice at 10am and was scheduled to return to the marina at 4pm. The price per adult for the 6-hour excursion – which includes a traditional Dalmatian lunch of whole grilled fish, fresh bread, shots of apéritifs and liqueurs, juice or water, and red wine – is only 160 kuna (less than $23 USD). Quite the steal, no?
Our captain was jovial, charming, capable, and knowledgeable – everything a man of the sea should be. We leisurely made our way to Pušišća on the island of Brač where we stepped off the boat to wander around, peruse the stone souvenirs (locally crafted in town), and stopped at a café for a round of cold beers. Before long, it was time to head back to the boat where lunch was awaiting us.
The captain and his crew not only grilled the most delicious fish, but also offered grilled chicken as an option. The preparation of the fish – with domestic olive oil, parsley and garlic – was deceivingly simple as it created an intoxicatingly fragrant aroma, beckoning us to the boat early. Not surprising, the captain and my father were best mates before the end of our journey, which won us additional pours of wine. Cheers!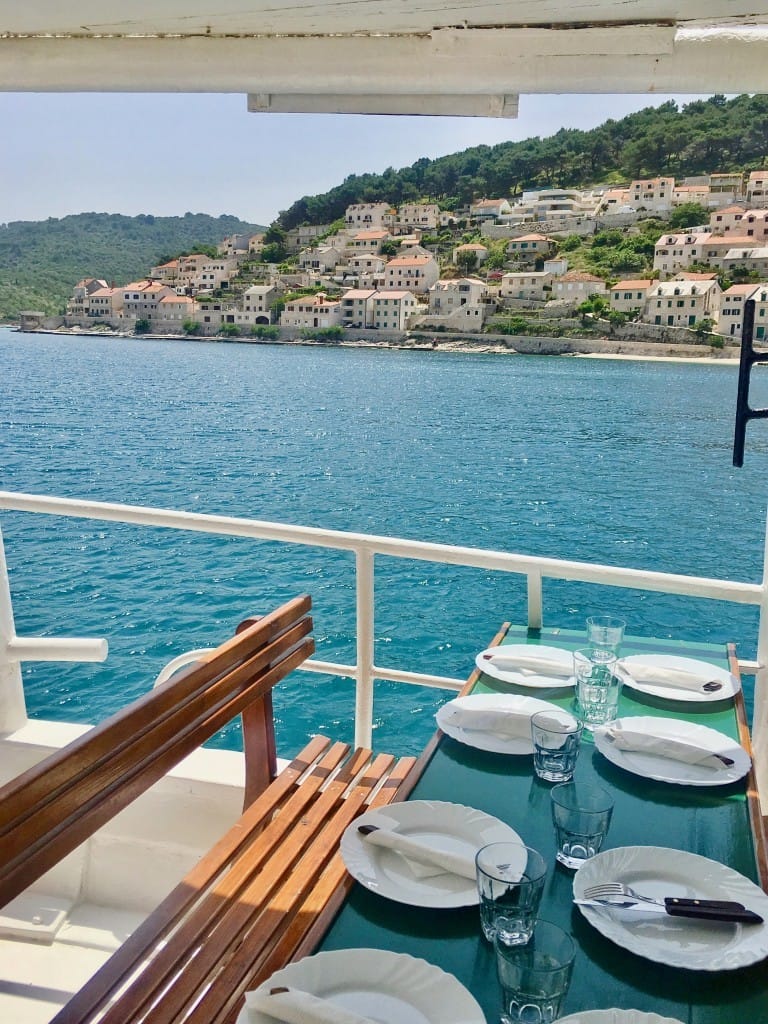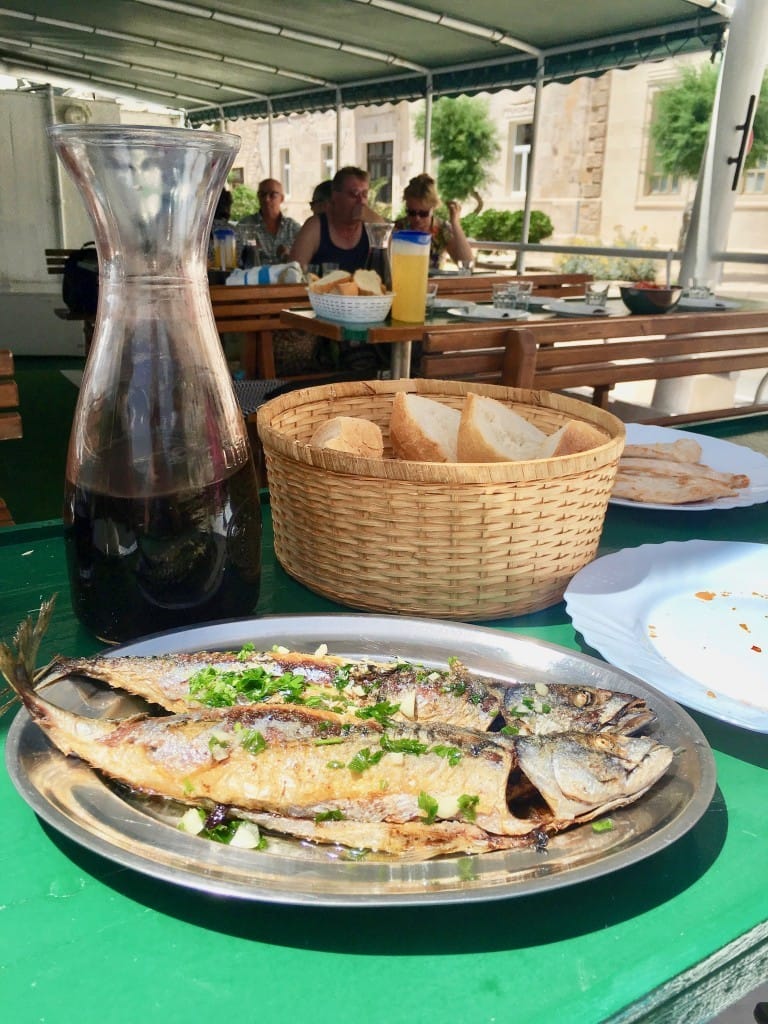 After lunch, we made our way to the small town of Povlja (also on Brač). Our captain entertained all of us by waving the clean-eaten fish bones off the boat, prompting the sea gulls to outmaneuver each other over the remains! There wasn't as much to do in this sleepy village, but we found a café and enjoyed a coffee with a side of people-watching. We enjoyed the balmy journey back to Mimice, which offered gorgeous views of the Adriatic coastline. I highly recommend a fish picnic as it's a terrific way to spend a guided afternoon at sea, whilst savoring a traditional Dalmatian meal. And it's very family (and even dog) friendly!