Rovinj. For as long as I've been visiting Croatia, this idyllic Istrian coastal town has eluded me – after all, central Dalmatia (where I stay) is a 6-hour drive away. Armed with a travel itinerary conjured the night before, an equally unassuming travel partner and a supermini car that required temporarily switching off the A/C to climb daunting hills, we were ready to hit the road. We booked boutique accommodations in the center of the old town, which required meeting a friendly staffer right outside it to guide us to our parking spot (vehicles aren't allowed in the center). After we were delivered to the Angelo d'Oro Hotel via golf cart, we quickly settled into our small but stately room and enthusiastically began our adventure in Rovinj.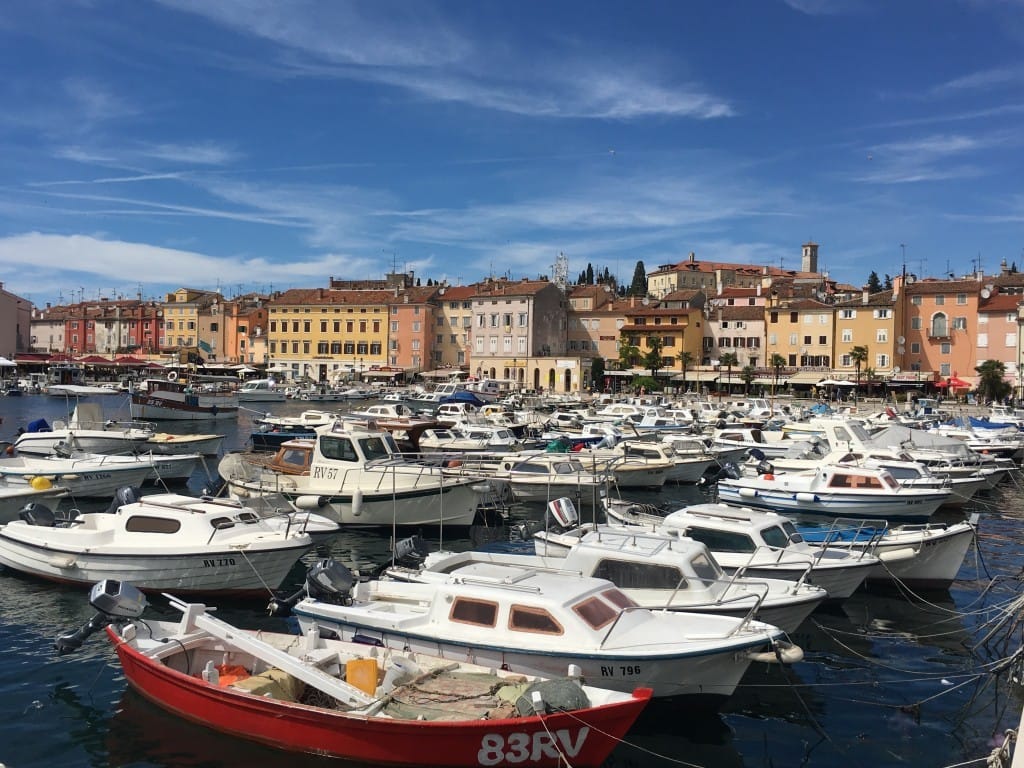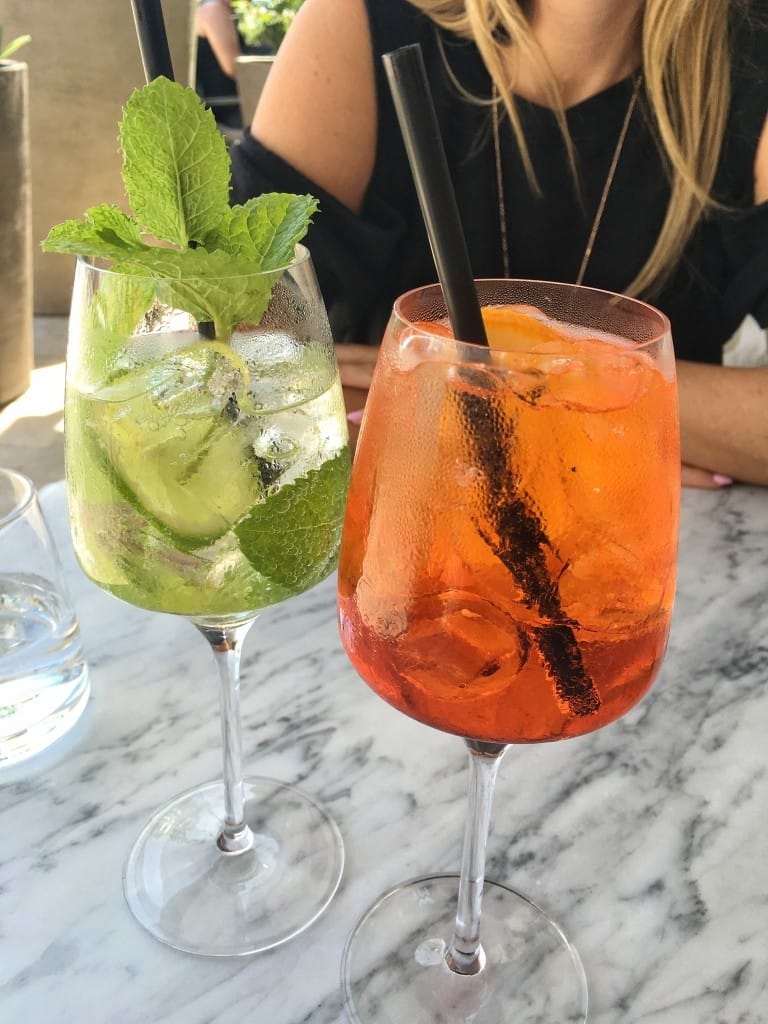 While the boat ride was perhaps a bit too long, we loved taking in the sweeping views of Rovinj from that vantage point – architecture reminiscent of Saint-Tropez, frolicking dolphins, uninhabited islands, and even the gracefully decomposing buildings. There's beauty in the breakdown, right?
For dinner, we sat outside at Restaurant Dream and enjoyed a bottle – or two – of crisp Malvazija and full-bodied Teran (local Istrian white and red wines, respectively). While the plating was curious, I was obsessed with the steak tartare. It's kissed with olive oil and dusted with truffles; really, it's spectacular. We spent the rest of the evening imbibing at enchanting cocktail haunt, Mediterraneo Bar. And baby, it was a scene all right – picture colorful petite seating, candles and mismatched tables strewn about; the incoming boats' twinkling lights reflecting on the sea; and the magical moment for the taking. Mediterraneo is a must! Deliciously relaxed yet it's where everyone wants to be.
Before leaving Rovinj, make sure to capture the iconic shot at the top of every enthusiast photographer's list: the vintage dress boutique featuring a small shabby chic table and chair, facing the sea on a tiny back street. Tip: it's almost directly across the street from the hotel where we stayed, the Angelo d'Oro. Happy snapping!
'Til we meet again, Rovinj.